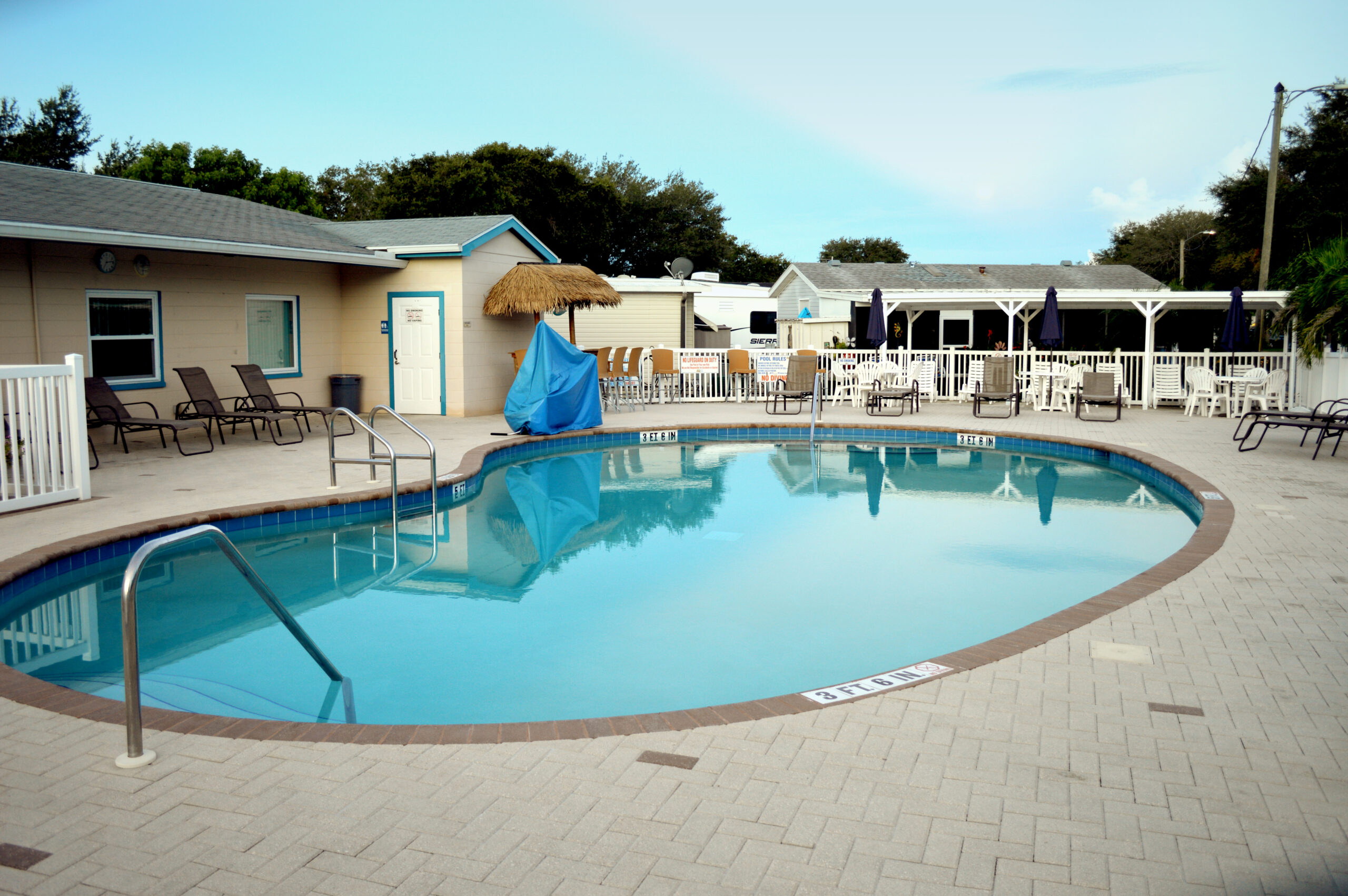 FAQ
Frequently Asked Questions
Do you allow pets?
Yes, we do allow up to 2 pets. We have a fenced in dog area and doggy bag dispensers and waste receptacles located around the park. We ask that you are respectful of where you pet does its 'business'.
How many cars are allowed on the lots?
In our Standard Lots, we just allow 1 car per lot. If you are staying in one of our Luxury Lots you may have 2. We do have extra parking for $45.00 plus tax per month for extra vehicles.
Do you allow for long term stays?
Yes. We love annual and seasonal guests!
What is your cable availability?
We do not provide Cable only Limited WIFI
How close are you to shopping?
If you just need groceries there is a Walmart and Publix just a mile away. There is a convenience store across the street and ice cream and diner located in walking distance. If you are in need of transportation, we are Uber, taxi friendly. There is also a public bus stop next to the Bickley exit.
How far are you from the beach?
2.2 miles and your feet are in the sand and water.
What is your storage availability?
We no longer offer storage.
All daily and weekly reservations must be paid in full at the time of booking.
One to six month stays must pay a $250 non-refundable deposit at time
of booking. If you are in a metered lot, upon arrival you will required to
leave a $75 electric deposit for a standard lot or $150 electric deposit
for a luxury lot. Daily or weekly cancellations 30 days prior to arrival
will receive a refund let 50% or one night's stay. Whichever is greater.
Monthly stays do not receive a refund and lose the $250 deposit. We
do not provide refunds for early departures.
Contact Us Today
Provide your name, email and phone number below and submit for more information on our park.